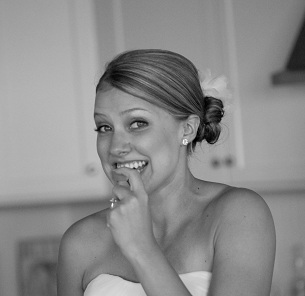 Get to know the girl behind the flowers and bows.
My full name is Katherine Emily, but I answer more reliably to Katie. I graduated with a major in Business Administration and a minor in Fashion Merchandising. Katherine Emily is my way of merging two things I love. Whether it's something wearable or edible, I love to create things from start to finish. Originally from the Midwest, I now live in sunny North Carolina with my wonderful husband, cat and dog.
If you'd like to learn more about me, feel free to contact me through:
Thanks for stopping by and I hope to hear from you soon!